The other day 'Kodawari' asked, "Hello. Do you have any kits that test for chloramine and chlorine together? Thanks."
No home testing product that we know of tests for chloramines directly, but you can calculate the chloramine concentration in a water sample by subtracting the free chlorine concentration from the total chlorine concentration.
Total Chlorine - Free Chlorine = Chloramine Concentration
The WaterWorks 2 product tests the free chlorine concentration and the total chlorine concentration of a water sample at the same time... and therefore gives you all the information you would need to perform the calculation above to determine the chloramine concentration of a water sample.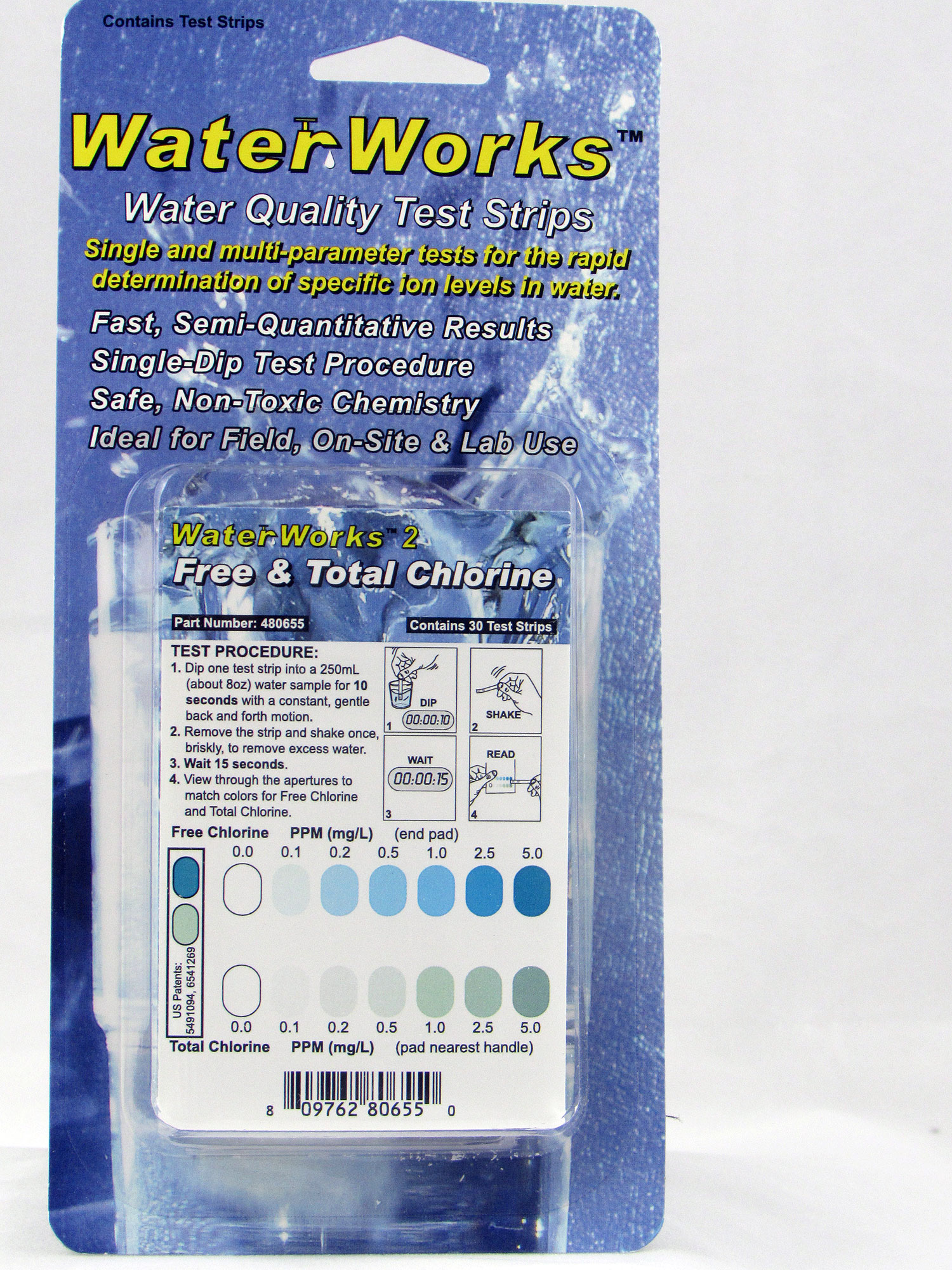 USEPA Approved Chlorine Testing Strips?
About a week ago we also got asked by 'Gremliner' if we knew of a simple chlorine test strip that he/she could use for reporting purposes. Every state and municipality has different rules governing the use of testing methods for compliance so we suggest checking with your local health department before making any changes to testing regimens.
With that said, the USEPA has approved the use of SenSafe Free Chlorine Water Check for use when testing municipal water supplies. This method may get used in place of DPD-1 testing methods... as long as State and Local laws say the same thing OR state that testing personnel should refer to US EPA guidelines for approved free chlorine testing procedures and testing methods.