To celebrate the arrival of decent swimming weather for many folks this Summer, we formally invite you to check out a new website dedicated to Pool Water Test Kits. Warmer weather means more people in the pool and a greater need for accurate pool water testing!
As new pool water test kits and information regarding pool water test kits becomes available, Pool-Water-Test-Kits.Com will pass the information along to the public. Expect to find cut-and-dry answers to relevant pool water testing questions and links to credible, reliable web sites where you can pick up Traditional 'wet' test kits, Pool Water Test Kit Reagents, Pool Water Testing Meters, and Pool Water Test Strips.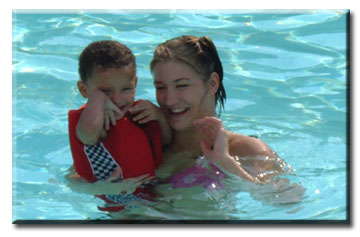 pool test kits + pool test strips + pool test kit reagents + pool test meters
* Safety: Improperly balanced pool & spa water serves as a breeding ground for harmful bacteria that can cause serious illness, especially in children and people with suppressed immune systems.
* Saves Money: Improperly balanced pool & spa water corrodes metal fixtures, fades and weakens liners, destroys concrete/gunite, and worse yet it can bleach (ruin) your favorite swimsuit. Additionally, having to correct a water problem will require more chemicals than keeping the water balanced in the first place.
* Aesthetic Reasons: Improperly balanced pool & spa water can look bad and smell bad. No one wants to swim in nasty looking green or black pool water that smells like a swamp. Unsightly stains on pool surfaces caused by metals or algae don't really make someone want to go for a swim, either.