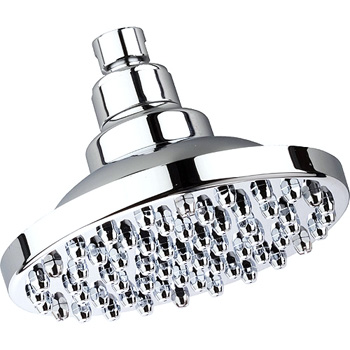 Some people believe they have to sacrifice creature comforts such as a 'cool' showerhead that gives the sensation of standing in the rain if they want to install a shower filter that will reduce chlorine taste, chlorine odor and water harness. Those people clearly have not done their research!
After only a short web search we located a rain simulating showerhead manufactured by Paragon Water that has a built-in (replaceable) filter good for 10,000 gallons of shower water.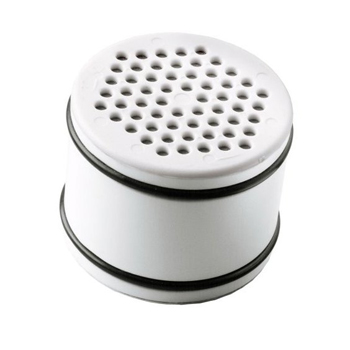 The filter uses a mixture of KDF and proprietary media to filter out impurities in the water. KDF stands for 'Kinetic Degradation Fluxion' and contains a high-purity copper-zinc formulation which uses a chemical process known as redox (oxidation/reduction) to reduce chlorine, lead, mercury, iron, and hydrogen sulfide levels in water.
For folks who may have other water quality issues, health officials and water professionals suggest using KDF shower or other point-of-use KDF filters in conjunction with other water purification methods since KDF filters alone will not remove potentially harmful contaminants such as bacteria, viruses, fluoride, and nitrates.