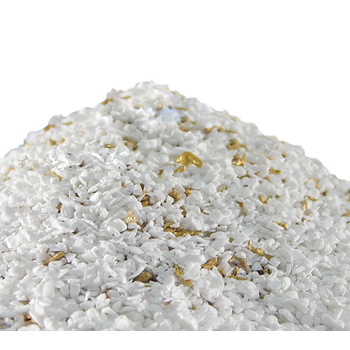 While the debate over public water system fluoridation rages on,
– Arsenic and Fluoride Still a Problem
– Fluoride Exposure Linked to Sperm Damage
– Fluoride in Drinking Water Facts
– More Information on Fluoride in Drinking Water
… more and more people install filters to remove fluoride in their homes, offices and places of business.
While some fluoride removal systems use replaceable filter cartridges and/or reverse osmosis membranes, larger units and whole house systems use special filtration media that must get replaced every so often.
A good quality fluoride removal water filter media will work using both adsorption and chemical reaction and not rely exclusively on an ion exchange reaction only.
The newest fluoride removal water filter media carried by FilterWater.Com contains a synthetic aluminum oxide adsorbent media, a resin designed specifically to have a high affinity for Fluoride, Lead and Arsenic.