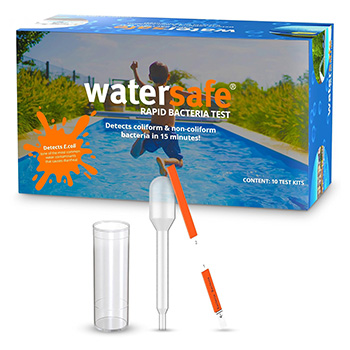 Despite efforts by public health officials to keep the general population safe, scofflaws make their jobs very difficult sometimes. For some reason members of the general public believe signs warning of dangerous water conditions (including water quality issues) always choose to believe those signs apply to OTHER people, but not them.
Note to the Public: A 'Beach Closed' sign and closed in fencing around the swimming area means… YOU CAN GET SICK IF YOU SWIM IN THE WATER! Also, if the staff on-hand suggest avoiding going in the water and/or wading into the water deeper than just a few inches, FOLLOW THEIR ADVICE!
LITTLETON, Colo. — The swimming beach at Chatfield State Park was temporarily closed Sunday when routine water testing found high levels of E. coli bacteria, authorities said.

But 7NEWS Reporter Jaclyn Allen found dozens of people playing on the beach and swimming in the water right next to the closed swimming area Sunday afternoon.

Several families said they had no idea why the beach was closed because it's not posted on the signs, which simply said: "Swim Beach Closed Today." The swim beach was also fenced off.

Visitors were surprised to learn from 7NEWS that the closure was triggered by bacterial contamination that could make them seriously ill.

"I had no idea about the E. coli," said Monique Garcia, whose toddler son had been playing in the water all day. "The woman who took our money told us the beach was closed because the water quality was not good."

Signs warning "Swimming Prohibited" were posted in the neighboring area where people were swimming and splashing in the water. Park rangers said people are only allowed to wade knee-deep in the water outside the designated swimming beach area.

But clearly people weren't getting the message. ( source )
Signs and staff warned people to avoid the water, but they went around the fencing and played in the water anyways. So far no one has reported any illnesses resulting from those dolts ignoring warnings, but next time they may not have the same luck.
People have DIED from illnesses they contracted by swimming in water that health officials had recently declared unsafe for swimming.
Can the average person test water at parks, pools, etc.?
In a word, yes… and to do so will NOT break the bank. WaterSafe manufactures a bacteria test kit for pools/spas and rivers/streams/ponds/lakes that gives pass/fail results for bacteria in water at a level which would make the water safe or unsafe for swimming.