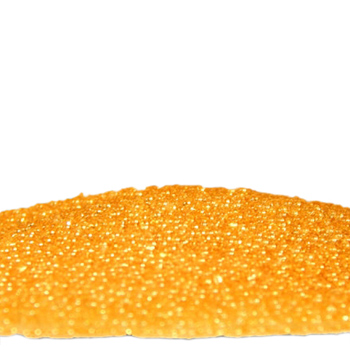 Certified to NSF/ANSI 61 standard, this water softener resin media works for both residential and commercial applications.
How Does the Softener Media Work?
This particular Water Softener Media operates using a widely used cation exchange mechanism like many other resins on the market.
Advantage of This Softener Media?
As a convenience, water softener owners may regenerate this media with either potassium chloride or sodium chloride salt, though use of potassium chloride for the task drastically reduces the amount of sodium content discharged in the softeners' backwash streams. This matters a lot in states like California which have tried to outlaw water softeners because of their sodium discharges into the environment.
If using sodium chloride to perform media regeneration, backwash must get discharged into a sewer system.
One other perk of this type of media: It also removes up to 4 ppm of iron from the water it treats (if the water contains iron.