After years of getting requests from loyal readers to open an online store where they could quickly and easily locate a lot of the products we frequently write about… we have finally taken the plunge and opened the Water Testing Blog Store.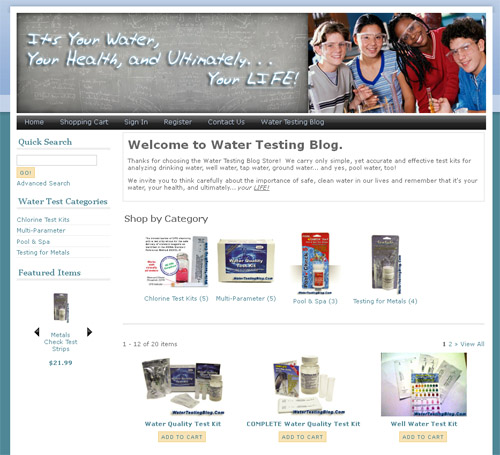 Water Testing Blog Store Now Open
To start we have selected 20 water quality testing products that we feel do an excellent job of accurately measuring various water quality parameters that really and truly should matter to more people.
Examples: Arsenic, Bacteria, Chlorine, Metals, and, of course, everyone's favorite in the Summer, Pool & Spa Water Quality.
Look for us to expand our offerings as time goes on and, as always, thanks for dropping by the Water Testing Blog… and don't forget to test your water on a regular basis! 🙂