Today's question came to us from a reader located in India whose name (Anilkumar) we dare not try to pronounce, but he/she has asked a very important question: How do you know if your water purification/filtration system still does the job you want it to do?
"WE ARE USING WATER PURIFIER IN HOUSEHOLD,
I WOULD LIKE TO TO TEST THE PURIFIED WATER ONCE IN A MONTH KINDLY SUGGEST ME WHAT ARE THE OPTIONS AVAILABLE OR IS THERE ANY PLACE WHERE THEY WILL TEST WATER AND GIVE US THE FEEDBACK"
OK, so he/she didn't exactly phrase the question the same way we did, but we feel quite confident we summed up the gist of their inquiry quite nicely.
Unfortunately we do not know where to begin in terms of recommending a certified water testing laboratory in India that will perform water testing other than to suggest contact the local health department and asking it for information. Here in the States people can contact Local, State and Federal agencies for listings of certified water testing labs.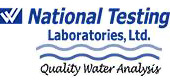 We also have a number of mail-in water testing services such as the ones offered by National Testing Laboratories and offered through Test Country available in the States but again, we know nothing of services available in India.